Tickets & ticket prices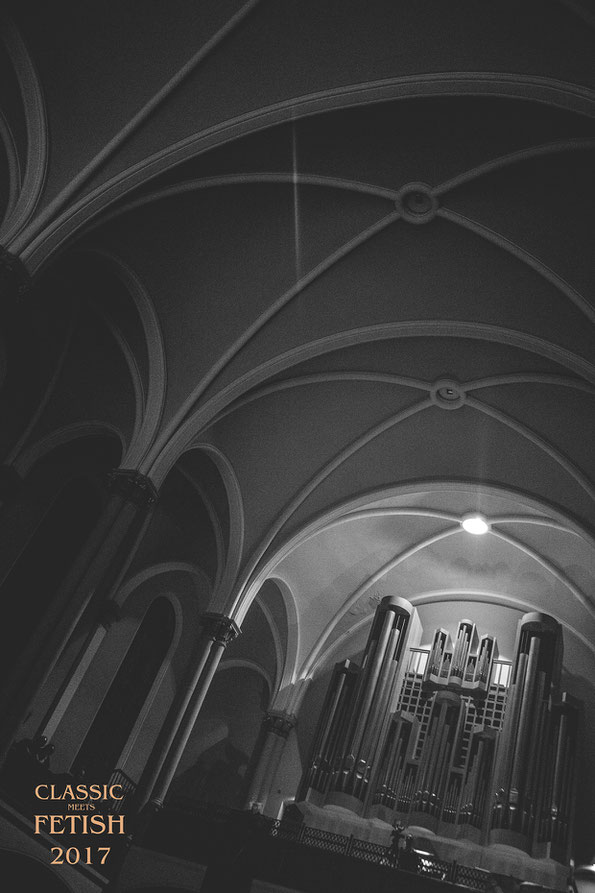 Tickets
Dear Lovers of Music,
Classic Meets Fetish is now entering into its third round. As you may have already seen on our website www.classic-meets-fetish.de, online ticket sales have already begun and over a third of available seats online have already been sold. As of Monday, 22nd May 2017, you will also be able to purchase tickets over the counter at MrB Berlin, Motzstrasse 22, 10777 Berlin.
Save the date!
If you attended the concert last year, then you probably remember well the extraordinary and very atmospheric evening in Berlin Schöneberg's Zwölf-Apostel church. Only a few minutes from the underground station Nollendorfplatz and Berlin's most popular gay quarter, there is no better location for this still absolutely unique event! We hope to see you in the evangelical church again at this year's event too, so save the date: Thursday 7th September 2017, 8pm, Zwölf-Apostel-Kirche, An der Apostelkirche 1 in Berlin Schöneberg.
As anticipation is known to be half the fun, from now on we'll be glad to keep you up-to-date with our monthly newsletter on all the current and latest developments.
Ticket prices
One thing however is already certain: There will be a number of changes this year in comparison with the previous ones – for example with the ticket prices. In order to be able to finally pay our musicians and helpers fairly for their services, we've had to raise the ticket prices this year. But don't worry, Classic Meets Fetish is still a charity event and nobody will be making a fortune from it! As in the past, after we've deducted all of our costs, the profit will be donated to charitable organisations.
We'd like to briefly explain our new pricing system to you here: this year, VIP tickets cost € 69 (includes a number of benefits, alongside beverages and snacks), and there are also seats for € 27, € 39 and € 49. To make sure this unique musical event remains affordable for music lovers on a smaller budget, there will also be tickets available for € 18. In order to keep the price down and without any automatic surcharges from the ticketing company, these budget tickets can't be bought online, but only in cash at the door, at selected BLF events or already at MrB Berlin.
News
Concerning the artists and the programme, we'll have to keep sadly keep you waiting a little longer. We can however tell you this: we're already in regular contact with interesting and attractive musicians, and we are already working on putting the music together. As it has been up until now, Classic Meets Fetish will once again be an unforgettable event to look forward to during Folsom Europe in Berlin.
So stay tuned!